Bgcm

hours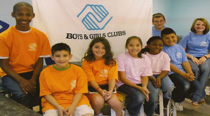 3:00pm - 7:00pm Tuesday-Friday.
10am - 4pm Saturday

7:00pm - 10:00pm Tues. & Thurs.
7:00pm - 10:30pm Fridays.

[School Holidays and In- Service Days (Ages 7-18):
9:00am-4:00pm Monday-Friday.]
9:00am-4:00pm Monday-Friday.
Tune in to WCRK or WMTN for our hours during inclement weather.

Office Hours
9:00am-5:00pm Monday-Friday
TEENSupreme Center
"The Positive Place for TEENS"
The TEENSupreme Center is a Positive, Safe, Fun & Drug Free place for TEENS (ages 13-18) developed by the Boys and Girls Club of Morristown.  The Center offers an excellent opportunity for teens to participate in fun activities and outings, develop leadership skills, educational programs and activities, help their community, and meet new friends.
Hours of Operation
Tuesday and Thursday   7:00-10:00pm
Friday          7:00-10:30pm
Facilities
Gymnasium         Indoor Pool                   Gamesroom
Canteen     Fitness Center    Computer Room
Education Center
Activities and Programs

Basketball                  Career Options            Guitar Jam
Open Swim                 Special Events            Trips
Keystoning                 Dance                        Cooking Classes
Swim Classes             Fishing Trips               Talent Show
Computer Access        Lifeguard Training        Music
Job Search                  Guest Speakers          Bag-A-Job
Karaoke                      Billiards                      Drama/Skits
Water Skiing               Tournaments               Guidance
Teen Issues Forum     Movie Night                 Cook-outs
Sports Teams